Halloween has always been a favorite of mine so I thought I'd share some Halloween pasts...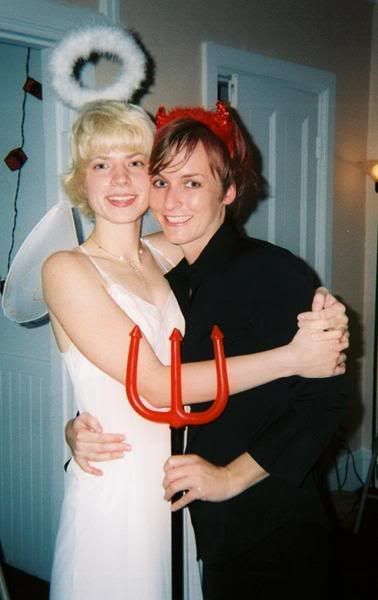 Angel & Devil
This was my most creative! TomKat (Tom Cruise & Katie Holmes)...she was pregnant at the time. My hair was too short to sport a pony tail so I opted for a fake one. And you can't see from our name tags, but it says Scientology Ball. Too funny! At the party we went to, Mary was nominated in all categories: best male, best female, and best couple. LOL. We won best couple. :-)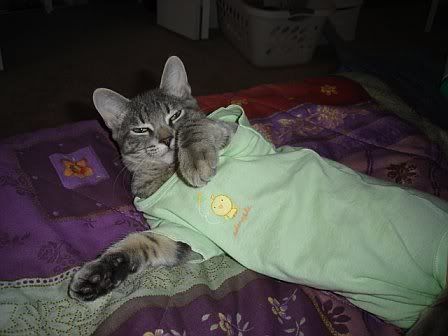 Last year, poor BoBo got the rath of me wanting a baby. Poor kitty.
This year we'll be taking the kids out trick-or-treating. C1 is Spider Man and C2 despite wanting to be a butterfly is Super Man (at least it was his 2nd choice). Mary was all, "why not just let him be a butterfly?". As a gay couple, we're pretty relaxed when it comes to gender roles but I wasn't going to be the lesbian couple carting around their foster son dressed as a butterfly. LOL.